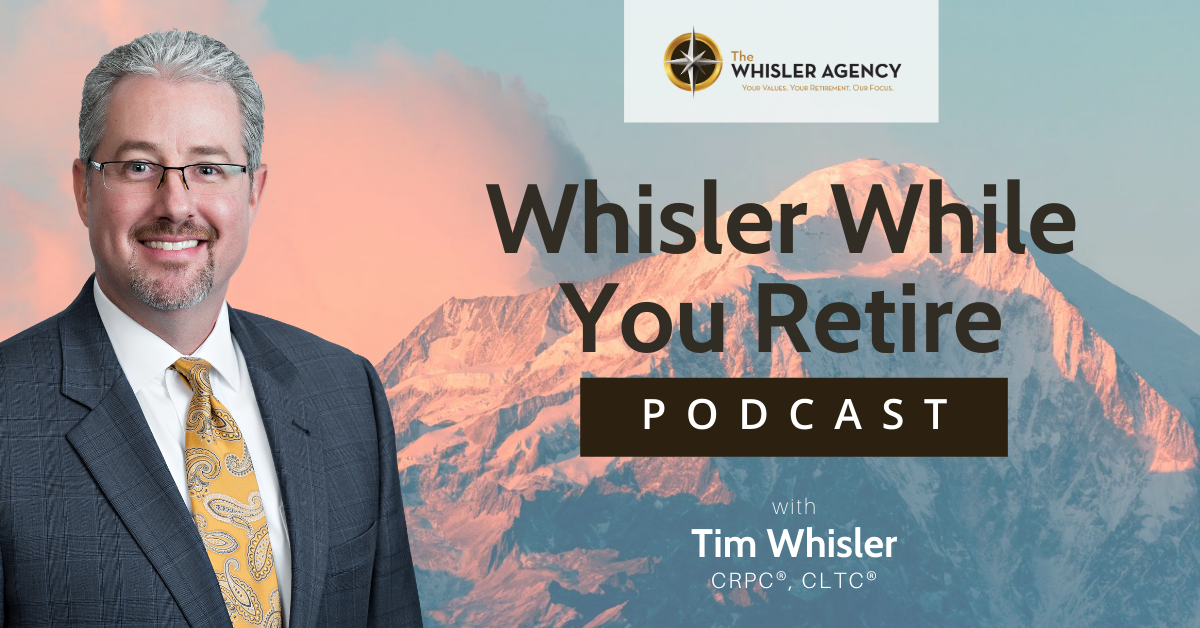 22. The Gift Of Giving with Phil Newton
When you hear the word legacy, what comes to mind? What do you want your legacy to be? The legacy you leave behind can begin with a simple donation.
In this episode, Tim Whisler is joined by Phil Newton, founder and partner of Perennial Partners. Phil shares how charitable gifting can be beneficial for your retirement planning and your financial legacy.
Phil and Tim discuss:
The benefit of donating your IRA distribution to charity

How to donate a life insurance policy

The importance of donating, not matter the amount

And more!
Connect with Tim:
Connect with Phil:
About Our Guest:
From 1993 to 2014, Phil Newton has worked in administration at four Peoria and Bloomington IL charities, including 12 years as Executive Director at South Side Mission.  In his time there, he helped grow the organization's budget 250% during recessionary times, without any government funding.  Also in that time, he helped the organization eliminate debt and amass a year-end cash on hand equal to one fifth of its annual budget with the use of wills, trusts & life insurance giving.  In his time at South Side Mission, Phil also completed two Five Year Strategic Plans and developed a strong Board of Directors/staff/volunteers partnership in fundraising.  During his time there in 2008, South Side Mission was named one of the Top 10 Grassroots Ministries in America (Samaritan Award) by World Magazine and the Acton Institute of Grand Rapids, MI.
He has enjoyed success in all aspects of fundraising; from planned giving and major gifts to grantsmanship, annual giving, and even charity business development.  He is adept at "thinking outside the box" to help organizations develop and maximize revenue.  His marketing and public relations background has served well the organizations for whom he has worked as each of them have raised their profile and developed vibrant niches under his direction.
Phil is a graduate of Auburn University with a Master of Arts in Communication with a Public Relations emphasis.  While at Auburn, he had a paper accepted for the annual SCA convention.   His Bachelor's degree is also in Communication, from Eastern Illinois University, where he was a part of their collegiate speech team, earning national qualifier status in 1992.
Beginning Perennial Partners in 2014, Phil has worked with more than 50 nonprofits and small businesses.  Budget sizes range from $3,000 annual all the way up to $24 million.
Phil lives in Peoria with his wife, and five children.  In 2012, he authored Homeschoolers, Hippies & Heirloom Tomatoes which is available on Amazon.  In his spare time, he loves supporting his children's activities, the great outdoors, and playing guitar.
Investment advisory and financial planning services offered through Simplicity Wealth, LLC, an SEC Registered Investment Advisor. Sub advisory services are provided by Advisory Alpha, LLC, an SEC Registered Investment Advisor. Insurance, consulting, and education services are offered through The Whisler Agency. The Whisler Agency is a separate and unaffiliated entity from Simplicity Wealth, LLC, and Advisory Alpha, LLC.

Podcast: Play in new window | Download | Embed