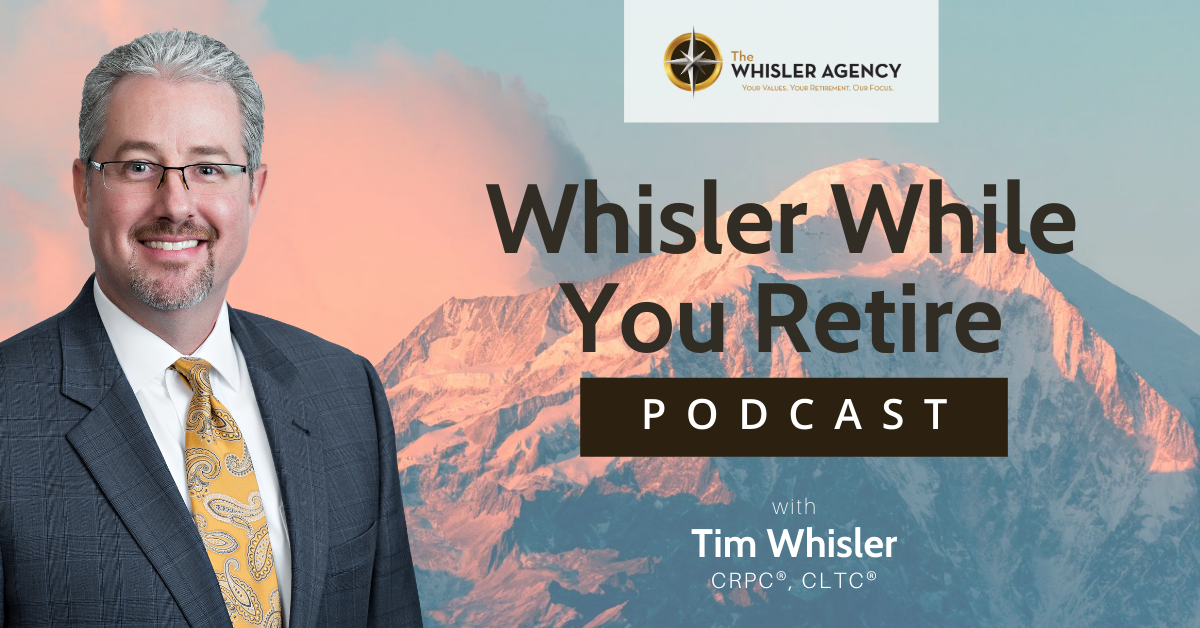 Episode 14 – A Deep Dive Into Longevity Planning – Part 2 – With Bill Comfort, CSA®, CLTC®
By now, you know that you MUST prepare for longevity as you approach retirement. 
But what does the process look like? What are the available options for long-term care policies?  How to fund a plan?  What are the key policy elements?
In part two of this mini-series, Tim Whisler is once again joined by the president of Comfort Long Term Care, and the director of training and development for the certification in long-term care designation, Bill Comfort. This time, Bill takes a deep dive into longevity planning – all this to help YOU find and determine the best long-term care policy. 
In this episode, you will learn:
How long-term care insurance companies have evolved to create the plans that are available today

The difference between the traditional, stand-alone, and asset-based or hybrid long-term care insurance plans 

How professionals like Bill and Tim can help you repurpose your dollars to prepare for care and potential emergency expenses 

Biggest myths surrounding long-term care insurance 

And more!
Listen in to find out how policies in place allow individuals and families to transition from care provider to care supervisor! 
Resources: Tim Whisler | The Whisler Agency | (309) 291-0491 | Bill Comfort, CSA®, CLTC® | Comfort Long Term Care 
Investment advisory and financial planning services offered through Simplicity Wealth, LLC, an SEC Registered Investment Advisor. Sub advisory services are provided by Advisory Alpha, LLC, an SEC Registered Investment Advisor. Insurance, consulting, and education services are offered through The Whisler Agency. The Whisler Agency is a separate and unaffiliated entity from Simplicity Wealth, LLC, and Advisory Alpha, LLC.

Podcast: Play in new window | Download | Embed